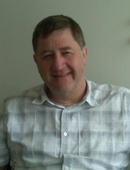 Gareth Sanger
Professor of Neuropharmacology
BSc (University of Newcastle), PhD (University of Manchester), DSc (University of Manchester). Post-doctoral fellow with Professor Alan Bennett (Kings College Hospital Medical School). Fellow of the British Pharmacology Society. Drug Discovery and Gastrointestinal Research at GlaxoSmithKline. Experience in all phases of drug discovery, placing 7 novel compounds into development, including granisetron (now an anti-emetic drug).
Research achievements have include the proposal that a novel receptor mediated the ability of 5-HT to increase gastrointestinal motility, later named by others as the 5-HT4 receptor. Identification of the role of the 5-HT3 receptor in the mechanisms of emesis, which led to the development of new drugs and a major change in the treatment of cancer. Jointly awarded the 1998 Discoverer's Award by the Pharmaceutical Research and Manufacturers of America (PhRMA). Exploration actions mediated by NK3, ghrelin and motilin receptors. Consultant on gastrointestinal drug discovery and development
Research Profile: Functional human tissue assays
Using fresh, ethically-obtained human gastrointestinal tissues to predict activity in vivo. Functional human tissue assays include those which study neuromuscular pharmacology, human mucosal permeability and mucosal secretion and in the near future, human peristalsis. Assays are complimented by human gastrointestinal immunohistochemistry, to confirm the cell types of interest. In the functional human tissue assays, actions of novel substances are benchmarked against those of clinically-relevant drugs, enabling us to predict physiological, therapeutic and adverse effects of novel substances in the clinic, and the potency and doses of new drugs. Our focus on human tissue pharmacology means we are involved in basic research with immediate clinical relevance, as well as providing contract services to industry, playing a vital role in innovative drug discovery.
Research interests:
Current research interests:
These include the effects of the different hormones, released from the gut during fasting or after eating, on human gastrointestinal function, using human tissue to study . effects related to changes in gastrointestinal motility, BMI, appetite and nausea. We have characterized the pharmacology of neuronally-mediated responses evoked by electrical field stimulation and demonstrated an ability of motilin to facilitate both cholinergic and nitrergic activity in human isolated gastric fundus and antrum. Thus providing a mechanism for the prokinetic activity of this peptide, demonstrate regional differences in magnitude of activity and durations of response between motilin and a small molecule non-peptide ligand, suggest different ways different molecules interact with the motilin receptor. Similarly with human isolated colon, characterizing neuronally-mediated responses in human isolated colon and demonstrating facilitation of cholinergic and nitrergic activity with the 5-HT4 receptor agonist prucalopride. We are currently studying the ways in which human colonic motility and secretion can be modulated.
Publications:
Sanger GJ, Westaway SM, Barnes AA, MacPherson DT, Muir AI, Jarvie EM, Bolton V, Cellek S, Näslund E, Hellström PM, Borman RA, Unsworth WP, Matthews KL, Lee K. GSK962040A: a small molecule, selective motilin receptor agonist, effective as a stimulant of human and rabbit gastrointestinal motility. Neurogastroenterol Motil 2009; 21: 657-666.
Sanger GJ, Holbrook JD, Andrews PLR (2011). The translational value of rodent gastrointestinal functions: a cautionary tale. Trends Pharmacol Sci, 32, 402-409.
Bassil AK, Borman RA, Jarvie EM, McArthur-Wilson RJ, Thangiah R, Sung EZ, Lee K, Sanger GJ. Activation of prostaglandin EP receptors by lubiprostone in rat and human stomach and colon. Br J Pharmacol 2008; 154: 126-135.
Dass NB, Bassil AK, North-Laidler VJ, Morrow R, Aziz E, Tuladhar BR, Sanger GJ. Neuromedin U can exert colon-specific, enteric nerve-mediated prokinetic activity, via a pathway involving NMU-1 receptor activation. Br J Pharmacol 2007, 150, 502-508.
Bassil AK, Häglund Y, Brown J, Rudholm T, Hellström PM, Näslund E, Lee K, Sanger GJ. Little or no ability of obestatin to interact with ghrelin or modify motility in the rat gastrointestinal tract. Br J Pharmacol 2007; 150: 58-64.